August 11, 2020
Love and peace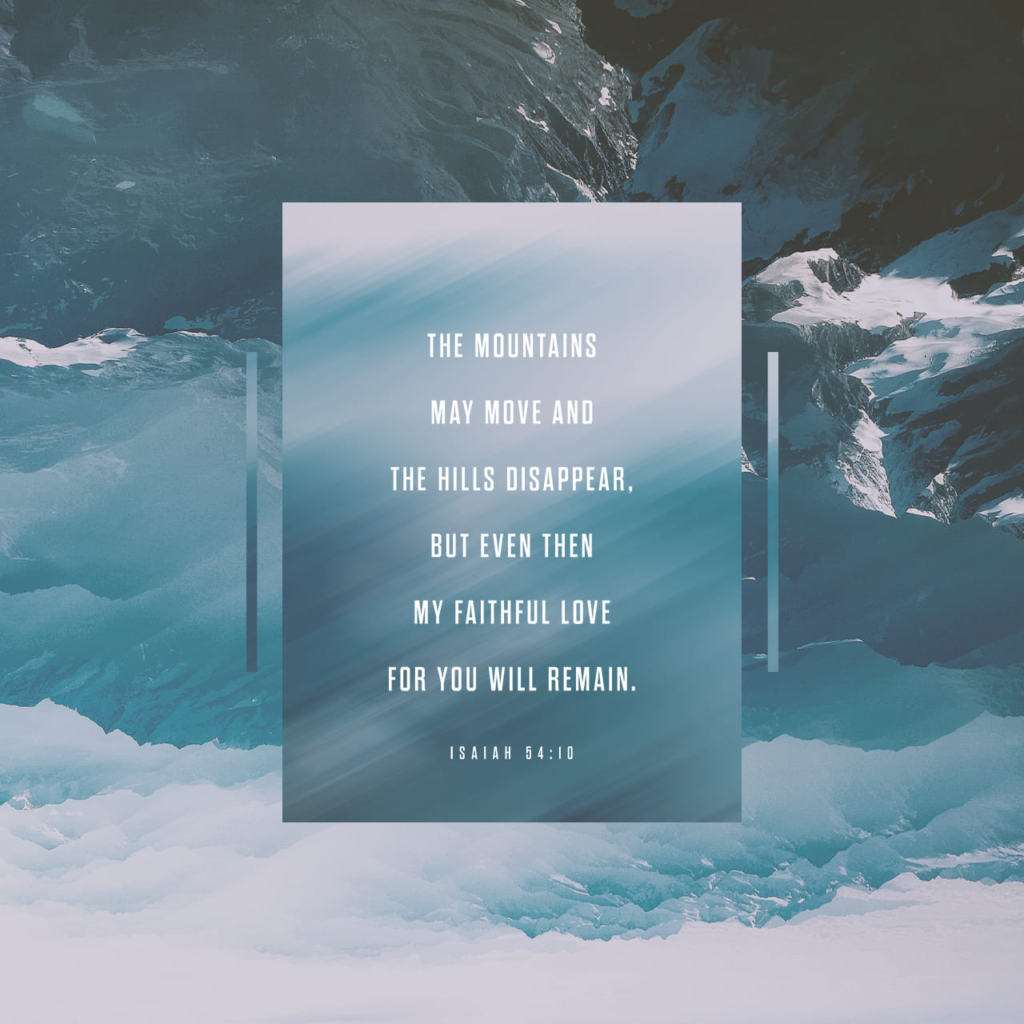 "For the mountains may depart and the hills be removed, but my steadfast love shall not depart from you, and my covenant of peace shall not be removed," says the Lord, who has compassion on you."
‭‭Isaiah‬ ‭54:10‬ ‭ESV‬‬
https://www.bible.com/59/isa.54.10.esv
With so many things in this world that can let you down, today's verse is a reminder of the one unchanging certainty. It's hard to fathom really. Our world is full of disappointment to one degree or another. Especially in this time of pandemic that nothing is ever really certain anymore.
But that's not the case when it comes to Gods love and promises. I myself have found myself filled with His peace as of late. Both at large in thinking on world events and in my own home navigating the unique world of parenting two lovely and beautiful daughters.
I've said this before, God never promised us a life void of strife or challenges. He did promise us that He would never leave us nor forget us. His love and promises are everlasting and more certain than the rising of the sun. I find great comfort in that and I hope you do too.